Elevate Your Brand with Professional Media Services from 5J Media
Experience the difference with our personalized approach to video production and audio services. Serving Phoenix, AZ and beyond, we focus on delivering engaging and high-quality content.
Boost audience engagement with superior-quality videos.
Enhance your brand's credibility and professionalism with high-definition content.
Increase conversion rates through compelling visual storytelling.
Compelling video and audio content has
the power to transform your brand.
This high-quality media content provides a potent means of connecting with audiences and driving results. Yet, the complex creative process that demands technical expertise and storytelling acumen often presents significant business challenges.
Video Production Challenges:
In the dynamic digital world, companies understand video content's critical role in engaging audiences, communicating their brand story, and driving business results. Despite this, many need help transforming their unique visions into captivating video narratives. Maintaining consistency and quality of video and/or audio content can pose significant challenges, potentially impacting the brand's reputation and image.
Our Video Production Solution:
5J Media is a professional video production company based in Phoenix, AZ, and well-versed in overcoming these challenges. We adopt a collaborative approach, working closely with our clients to fully comprehend their needs and objectives. With 5J Media, you gain more than a service provider – you gain a dedicated partner committed to bringing your vision to life and propelling your brand to its full potential. Entrust your video production needs to us, and focus on what you do best – running your business.
With 5J Media, you get more than just professional audio and video production services; you gain a dedicated partner that delivers:
Personalized Solutions
At 5J Media, we believe in the uniqueness of each project. We take the time to understand your specific objectives, crafting video and audio content that truly resonates with your brand's message.
Expertise and Creativity
5J Media combines technical mastery with a keen creative flair, ensuring that your content meets the highest quality standards and stands out in today's crowded digital landscape.
Comprehensive Services
From initial video production to post-production editing, motion graphics, and web services, 5J Media covers all your digital media needs under one roof. Let us handle the technicalities while you focus on your business.
Truly exceptional quality! We use them for all of our editing purposes, they are professional, fast and honest. A pleasure to work with and a gem to have in your corner, highly recommend.
I am fortunate to have worked with James and 5JMedia twice in 12 months. As the Senior Manager, Employer Branding for a Scottsdale-based technology communications company, James was integral in helping fine-tune my strategic plan for telling the company's story and sharing the story from the employee's POV. The outcome and result are important, but 5JMedia is an exceptional partner in giving life to a vision and outlining the best ways to execute it. 5JMedia has done the same for me in my business, Nichole Wesson Coaching & Consulting. Today, short-form videos are an important way to market your business. Working with 5JMedia to brainstorm and map a long-term strategy for business growth, customer acquisition, and building a sustainable business that connects with the right audience is a pleasure. I'm excited about future opportunities to work with 5JMedia on my business and as a trusted vendor in my network.
I was privileged to be on a couple of movie sets with 5J Media, he and anyone assisting him were professional and respectful. Over the years I have maintained contact with 5J Media, referring him for work and for mentoring. You should consider 5J Media for upcoming projects.
James is talented, creative, organized and gets the job done. Pleasure to work with. 👍
I recently had the pleasure of working with 5J Media for the creation of a commercial for The Sanctuary, and they exceeded my expectations in every aspect. From start to finish, their audio and video production and editing services were top-notch, resulting in a remarkable final product. I cannot recommend 5J Media highly enough for their services. They go above and beyond to deliver outstanding results. If you are looking for a company that will take the time to understand the essence of your business to create engaging content and bring your vision to life, look no further than 5J Media. They are truly masters of their craft!
The team at 5J Media are professional, creative, and always make their client look good. Their team is incredibly talented and knowledgeable in the media industry, and they consistently go above and beyond to deliver exceptional results. From creating high-quality video content to being available for a quick consult, 5J Media truly offers a comprehensive suite of services that help businesses like mine reach and engage with our target audience. The team at 5J Media is professional, responsive, and always willing to work collaboratively to ensure that our needs and goals are met. I highly recommend 5J Media to any business looking to elevate their media presence and stand out from the competition.
On time and did everything asked of him
I have engaged 5J Media for multiple events and have experienced nothing less than stellar results, including wedding videos, parties, my acting reel, and multiple commercial shoots I have performed in that 5J Media produced. They always go above and beyond when it comes to every step of the process, all the way through editing. The work is flawless and exacting. Owner James is a perfectionist, and his clients benefit from that perfectionism. The way he handles any audio or video issues is nothing short of miraculous. Their fees are fair and reasonable, with no surprises. After being so pleased with the superior work, I would never look anywhere else!
Our Core Services
At 5J Media, we focus on delivering core features that drive your success. While we specialize in high-quality video, audio, and web services, we offer a wide range of solutions tailored to your unique needs:
High-Quality Video Production:
We offer comprehensive video production services from concept to final product, ensuring your story is told, and your audience is engaged.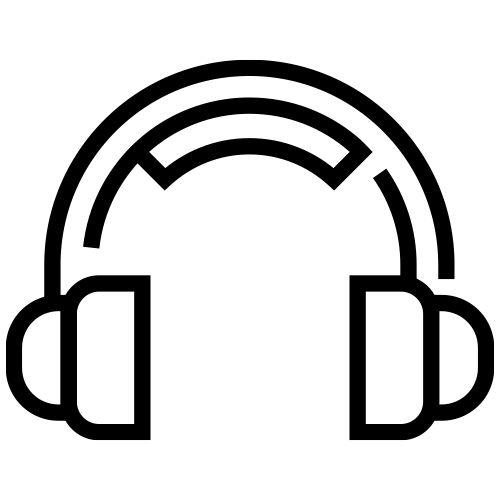 Professional Audio Recording:
Our audio recording services capture high-quality sound for your videos, podcasts, and other media projects.
Engaging Video Editing:
Our video editing services ensure that your final product aligns with your vision, presenting an engaging and professional outcome.
Superior Audio Mixing:
From enhancing vocal quality to removing background noise and adding sound effects, our audio editing services take your audio content to the next level.
Dynamic Motion Graphics:
Our motion graphics services add dynamic, eye-catching elements to your videos, making your content stand out from the crowd.
Comprehensive Web Services:
Our web services keep your website up-to-date, professionally designed, and user-friendly.
Frequently
Asked
Questions
We understand that you may have questions about our services, and we're here to help. We've compiled some of the most common questions we receive, along with their answers. If you have a question that isn't covered here, please don't hesitate to contact us.
What does the video production process look like at 5J Media?
We start by understanding your vision and objectives, then develop a customized concept collaboratively. The filming process follows this, and finally, post-production, where we edit and add finishing touches to the video.
How long does the video production process take?
The length of the video production process can vary greatly depending on the project's complexity. A simple project may only take a few days, while a more complex project could take several weeks or more. It's always best to discuss timelines upfront so we can meet your expectations.
What is the turnaround time for video editing?
The turnaround time for video editing depends on the project's complexity, but we typically complete projects within a specific timeframe. Please get in touch with us for specifics.
What formats will the final product be delivered in?
We can deliver the final product in various formats depending on your needs. This can include digital files suitable for uploading to websites and social media platforms and other TV or cinema advertising formats.
How do you enhance the quality of audio during editing?
We use advanced software to remove background noise, enhance vocal quality, balance sound levels, and add sound effects, providing high-quality audio.
What types of projects require professional audio recording services?
Our audio recording services benefit many projects, including corporate and marketing videos, podcasts, music recordings, voice-overs, and more.
What types of motion graphics can you create?
We create various motion graphics, including title sequences, explainer videos, animated logos, and more. We aim to add a dynamic element to your videos that captures your audience's attention.
Do you offer revisions on the final product?
Yes, we do offer revisions on the final product. We aim to ensure you are delighted with the final video, so we're happy to make adjustments as necessary.
Can you manage my website on an ongoing basis?
Yes, we provide comprehensive web services, including ongoing website maintenance, updates, and design services to keep your site looking its best.
Request a Free Consultation or Quote
At 5J Media, we understand that each video production project is unique and requires a tailored approach. That's why we offer a free consultation or quote to help you understand how our services can meet your specific needs.
Simply fill out the form below with your details and a brief description of your video production or audio project. We will be in touch with you shortly to discuss the next steps.